Martha's Vineyard is an island bigger than it looks. You definitely need transport to get from town to town. Sometimes people visiting Martha's Vineyard for the day make the mistake of taking a Steamship Authority ferry into one town (Oak Bluffs or Vineyard Haven) and out of the other town. You need to know that Oak Bluffs to Vineyard Haven is a substantial distance especially if you are walking in the summer heat.
Public Transport Options
The Martha's Vineyard Regional Transit Authority runs buses all around the island.
Alternatively there are taxis that can take you around the island.
Uber also has finally come to the island!
Rental Options
Rental options from motorised ( cars and jeeps) to manual (tandem bikes, electric bikes, regular bikes).
Celebrate 4th of July Weekend with these flexible cancellation vacation rentals from Vrbo!
Rental Cars
You can rent a car pretty easily from either the Martha's Vineyard Airport, or the ports at Oak Bluffs or Vineyard Haven. It won't be cheap though.
NB: Any car that you rent on the island you can not return off the island. For example, you can't take a car from Martha's Vineyard and return at Boston Aiport.
At the end of the summer, sometimes the car rental agencies will let you take a car off island (a car rented off island and then left with them when the renter took an alternative means off the island).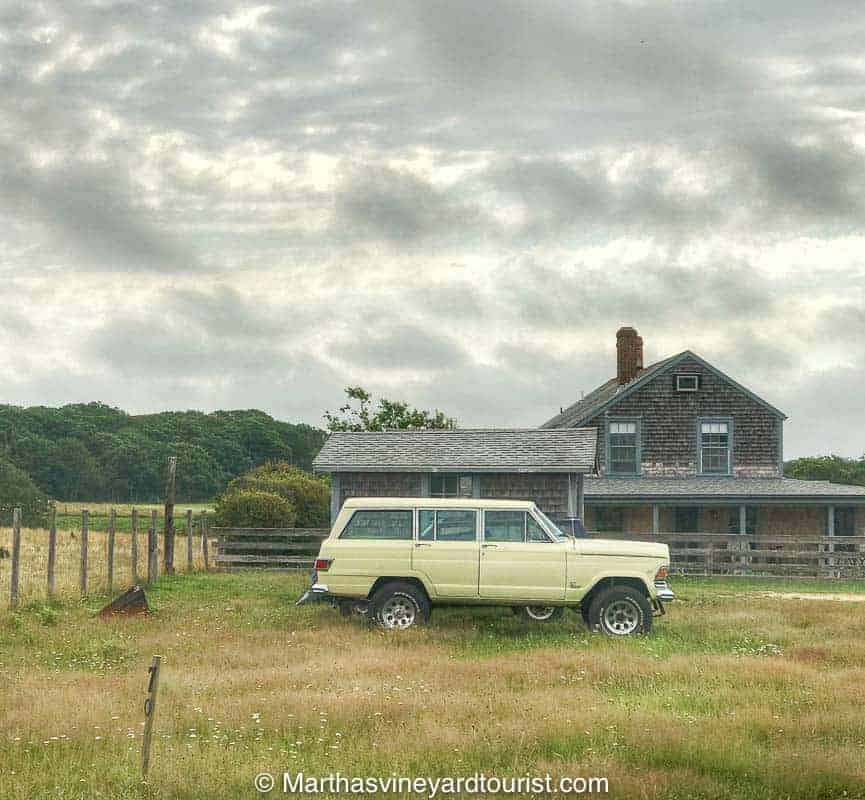 Driving on the island is actually pretty easy even if there are no traffic lights. A few years back, there was an uproar when the island put in a traffic circle (a round-about) in a particularly busy 4 way junction. Islanders do not like change.
Cycle Rentals
You can also rent bikes from either Edgartown, Oak Bluffs and Vineyard Haven. There are lots of bike paths. Even if you are not on the bike path, cars are suprisingly courteous to bikers. Those crazy drivers from Boston and New York? They are surprisingly polite on the island.
SPREAD THE WORD! PIN THIS TO YOUR TRAVEL PINTEREST BOARDS FOR FUTURE REFERENCE! 
We did not receive compensation of any form, monetary or otherwise, from any of the products, services, hotels  etc mentioned in this article.
This site generates income via partnerships with carefully-curated travel and lifestyle brands and/or purchases made through links to them at no extra cost to you. More information may be found on our Disclosure Policy.