With a special focus on Massachusetts travel, we are here to help you make the most of your vacation in New England. We want to help you plan your perfect Massachusetts vacation. Whether you are looking for the best towns in Massachusetts or the best beaches in Massachusetts, we got you covered.
Subscribe to our monthly newsletter for tips and ideas for making the most of your next New England vacation. Get our FREE guide to the best places to visit in New England.    
SUBSCRIBE
About Us
After years of living in the Northeast, we have spent a lot of time traveling in New England. As summer residents of Martha's Vineyard, we know Cape Cod and the islands very well.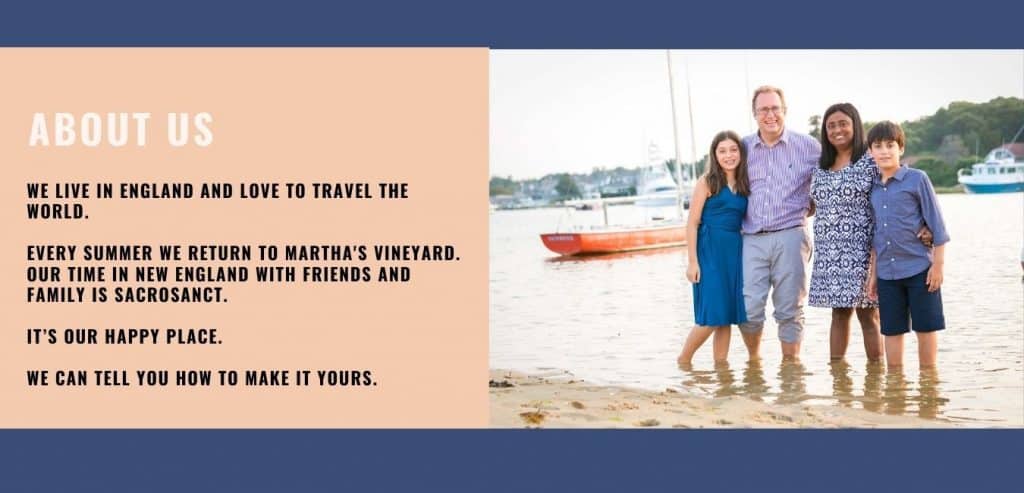 ---
Latest Posts
Our latest posts about travel in New England.
Featured Destinations
We take you to top places to visit in New England, including our favourite places to visit in Massachusetts, as well as our choices for off the beaten path travel in the region.
Travel Styles
Whether you are looking for a memorable summer family vacation, or quick New England weekend getaways – do your travel planning by travel styles!